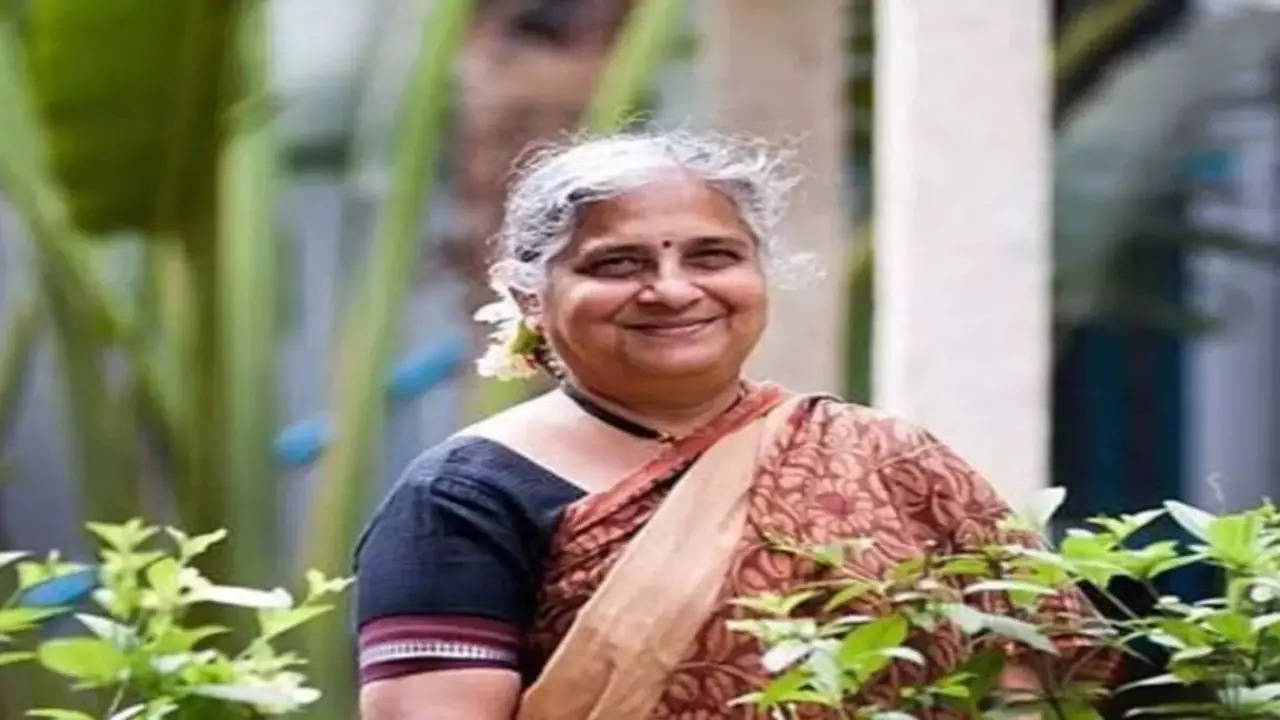 Author, engineer and philanthropist Sudha Murty won the coveted Padma Bhushan award on Wednesday . "I just came here (Jamkhandi) and it's news to me. I'm very happy and honoured to be in the august company of Padma awardees. I will put in more effort to contribute and render my service to support causes in the best possible way," she spoke to TOI from Jamakhandi in Bagalkot district in Karnataka.
The author of over 30 books, proactively engaged in philanthropy after her daughter Akshata asked her a question when she was 45 years, "What is your duty? With your education, why aren't you engaging in philanthropy? It hadn't struck me till my daughter,who was 15 years then, motivated me to take it up and impact lives positively. That was the real awakening for me," she said.
Murty retired as its chairperson of Infosys Foundation in 2021, after a 25-year long innings dedicated to social causes. Murty has been elected as the chairperson of the Foundation from its inception in December 1996. The Foundation has supported many initiatives that help the underprivileged in remote areas across India. Murty is credited with launching Aarohan Social Innovation Awards that recognises and rewards individuals, teams or NGOs developing unique solutions that have the potential to positively impact the underprivileged in India, at scale. The awards offer winners an opportunity for residential technical mentorship at the IIT Hyderabad campus for up to 12 weeks to help them further develop and scale their solutions
Murty made great strides into philanthropy when her doctor father asked her a simple question, "What is your first priority in Infosys Foundation?" Back then she wanted to change the life of sex workers and eradicate their plight. "He said I won't be able to eradicate, but I can help in reducing their misery," she recollected.
In an interview on the Infosys website many years back, she said Tatas inspired her. "Their work has influenced me. The areas they have worked in are immense. We have collaborated with them in the past and look at them with awe. It is said that Jamsetji Tata divided his wealth between his sons Ratanji and Dorabji, and IISc. He considered it as a third child. That shows the real love for the country. It is my aspiration for Infosys Foundation to be like the Tatas," the interview said.
Infosys was born from a one-bedroom apartment with a seed capital of Rs 10,000 borrowed from Murty and it went on to becoming a global tech brand with a revenue of over $17 billion and a market cap of $79 billion in the last 40 years of its existence.
Metroclassify
Disclaimer: This story is auto-aggregated by a computer program and has not been created or edited by Metroclassify. Publisher: timesofindia.indiatimes.com